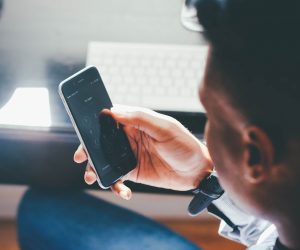 Toll Free Hotlines and Corporate Comms Policies
Toll Free Hotlines and Corporate Communication Policies
Amidst the fear of the COVID-19 outbreak your trusted telecoms specialists at TeleForwarding wanted to send out a simple reminder: in uncertain times your comms policy is important. In this article, we highlight employee comms and inventory coms.
Internal Comms: Employees
Larger companies can set up a toll free hotline for their employees to anonymously disclose their proximity to and/or symptoms of the novel coronavirus. This helps to keep HR and compliance teams up to date with the health of their staff. Toll free hotline numbers can also give the option for employees to listen to a prerecorded message (via an IVR menu). Messages can have the most up to date information about health and safety policies, for instance. Or to disclose potential employee exposure to COVID-19. Global operating multinationals can have the same sort of toll free numbers. Extra options could include cancellation details about upcoming trainings or conferences.
External Comms: Inventory
Brands and manufacturers can also set up a free hotline number for their distributors for information about expected restocking. With mass panic comes unnecessary "panic shopping", leaving stores unprepared and out of stock. Products like non-perishable food items, medication, cleaning products, even toilet paper are the most common to sell out quickly. Having a toll free hotline for inventory allows distributors to give the correct information to the stores they stock. Consequently, these stores can relay the information to customers looking for certain products.
Your One-Stop-Shop Solution is… Right Here!
At TeleForwarding, we have the resources to implement toll free hotlines, and virtual phone numbers.
Our trusted specialists are happy to talk through costs and best features for the number(s) you want to implement in the wake of this COVID-19 outbreak.
There are a number of additional features available:
Interactive Voice Response (IVR) is a pre-recorded voice menu, allowing your callers to make a selection using the keypad ("Press 1 for symptom disclosure").
Do you receive a large volume of simultaneous incoming calls ? The Call Queue feature allows efficient call routing, especially during busy periods. You can even add targeted messages and hold music for high volume call times.
With Sequential Ringing you can forward your incoming calls in a certain order to different destination numbers. Is employee 1 not available? Then the call will be forwarded to employee 2, or to a standardized announcement text.
Interested in setting up a number today? Contact us with your business information and we'll make it happen ASAP.
---
Check out our other articles about how hotline phone numbers, toll free numbers, and/or virtual local phone numbers can help your business through a global health crisis: Toll free hotlines for health safety information.