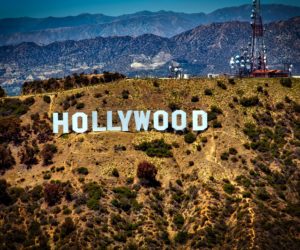 Emergency phone numbers for calling in 'sexual intimidation'
Nowadays, we are seeing an influx of women in Hollywood coming forward about their experiences with sexual harassment from their male counterparts, with accusations towards anyone from costars, to production assistants, to the biggest names in production.
Through the news we see more and more people coming forward with their stories about the same perpetrators which have been committing the same types mistreatment towards dozens, even hundreds, of women. Some very famous and influential names, such as Rose McGowan, who is at the forefront of the movement to break the silence, and Salma Hayek, who are speaking out about what they have experienced. But it is not only women who are dealing with this, there are men, as well, who have been put in similarly uncomfortable and unacceptable situations, with Terry Crews being one of the best-known men to speak out about his experience.
To help both victims and bystanders in coming forward with their stories can be accomplished by giving them a place where their voice will be heard, regardless of who they are, famous or not. A few organizations have made this possible by offering hotlines where people can call to report their negative experiences, some even help with moving forward with taking legal actions against the offenders.
Emergency phone numbers
The 2018 Cannes Film Festival is a great example of how a hotline can work in favor of those who are put in situations where they are mistreated and feel unsafe. The Guardian published an article soon after the festival sharing the story of a woman who was put in a situation where a man tried to molest her, and she used the hotline to report the incident and have someone meet her and help her file a police report. She shared that without the hotline, reporting the situation would have been much more difficult and would likely not have gotten the same result. The result being that the person who tried to molest her was reprimanded for his actions.
Another great example is an initiative that has been set up in Hollywood. Producer and president of the Women in Film organization Cathy Schulman has created helpline for women in the industry to have a safe place to call if/when they have experienced sexual intimidation by peers or superiors. This line has been available since the end of 2017 and could be an important catalyst in changing the way people experience and report harassment.
It is clear that such hotlines can be very valuable to people who are feeling unsafe, whether it is due to sexual or other intimidation. And a long history of intimidation in the workplace is a good enough precedent to potentially implement such hotlines in every industry. When personalities and egos clash, or people feel sexually intimidated by their peers or superiors, there should be a way in which the victims can communicate their concerns without any hesitation.
For multinational companies who have offices all around the world, it would be especially beneficial to offer local phone numbers for these types of hotlines. This way, victims do not have the extra worry of having to pay long distance tariffs for calling a number outside of their mobile or landline calling bundle. Since these sensitive conversations can take anywhere from minutes to hours, depending on the scenario, these bills can rack up quite quickly.
Are you a multinational looking to implement a hotline for your employees to have a safe place to call if they are feeling as though they are being intimidated? Take advantage of our geographically local phone numbers by contacting us today.