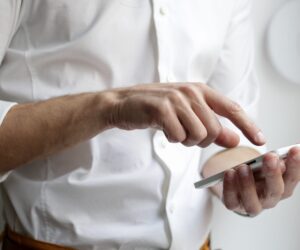 5 Benefits of Domestic Toll Free Numbers
Business phone numbers for customer service and support adds that extra oomph customer satisfaction and retention. With domestic toll free numbers you can present yourself as a customer-friendly and service-oriented company. These numbers are often called Freephone numbers as they are (obviously) free for customers to call.
The 5 Best Benefits of Domestic Toll Free Numbers
Toll Free numbers increase your customer satisfaction
With a standard specific setup per city/country, international business phone numbers are easy to remember for your customers. Using local business phone numbers for your international customers is a sure-fire way to attract more business.
Toll Free numbers help you respond to your business needs
You can route inbound calls to the right location which lets you match callers to the right call agents. Plus, our unsurpassed support team are always around to think with you about new ideas and support you in case of issues.
Toll Free numbers help you to trace your marketing efforts
With features like call tracking, you can optimalize campaigns around already known call volumes, leading to an improved return on marketing investment (ROMI).
Toll Free numbers expands your inbound call capacity
Using international business phone numbers makes it simple to manage staffing, ensuring that your specialized call agents are available to the customers who need them, minimizing call queuing.
Toll Free numbers lower the cost of call handling
TeleForwarding offers you an all-in-one solution, bundling the best services from Tier 1 providers, at the lowest cost.
TeleForwarding is your one-stop-shop solutions for all things telecom
At TeleForwarding, we have the resources to implement free hotline numbers  and toll free numbers, and virtual local phone numbers.
Our trusted specialists are happy to talk through costs and best features for the number(s) you want to implement in the wake of this COVID-19 outbreak.
There are a number of additional features available:
Interactive Voice Response (IVR) is a pre-recorded voice menu, allowing your callers to make a selection using the keypad ("Press 1 for symptom disclosure").
Do you receive a large volume of simultaneous incoming calls ? The Call Queue feature allows efficient call routing, especially during busy periods. You can even add targeted messages and hold music for high volume call times.
With Sequential Ringing you can forward your incoming calls in a certain order to different destination numbers. Is employee 1 not available? Then the call will be forwarded to employee 2, or to a standardized announcement text.
Interested in setting up a number today? Contact us with your business information and we'll make it happen ASAP.