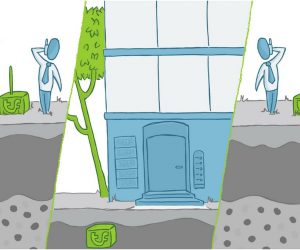 Number Porting in 4 Simple Steps!
Are you sick of endless phone calls to fix your phone lines? Let us help with your number porting needs.
We see it so often: Companies who have a mix of different services providers for different types of phone numbers – a 1800 number at their main supplier, local phone numbers at a variety of international telecommunications providers. Dealing with telecoms providers in the same time zone is hard enough, using providers outside the USA are harder to reach with different opening times due to time differences, multiple contact persons, languages, currencies and legislations. Having your numbers spread across so many different providers leads to plenty of paper work, including invoices, and, even worse, not knowing who to call when you have a problem.
TeleForwarding is Your One-Stop-Shop for Voice Service
TeleForwarding offers you a mix of 1800 numbers, international toll free numbers, national local phone numbers and foreign local phone numbers in over 150 countries spread across the Globe – all at the lowest prices in the game. We bundle all the services you currently receive in one package, as well as ordering any new numbers you may need, and manage them all on your behalf with a single contract. Our trusted specialists are always available by phone, email, or via chat on our website. Additionally, you will receive all invoices in USD so you'll never have to worry about figuring out the conversions.
Port your numbers to TeleForwarding in 4 simple steps
Fill out a Number Porting Request form
Let us know if you need virtual local phone number and/or international free phone numbers so we can write up a detailed price proposition for you. If you provide us with your current phone numbers, the corresponding countries where they are active, and the current amount of traffic per line, we can give you a detailed cost comparison, too, so you can see the savings!
Let us do a phone number portability check.
When you've signed the contract, you'll have given us permission to go ahead and have your number(s) ported. Don't worry, your numbers will always stay active during the process. Once your number(s) has/have been successfully ported, you'll receive a confirmation from us.
Need a hand? No worries. Contact us today to find out whether or not it makes sense to make the switch. Our sales experts are happy guide you through the simple process of porting your existing phone numbers over to TeleForwarding. You can rely on and trust our guaranteed 100% line continuity in the porting process, and a controlled transfer at no cost.
Switch to TeleForwarding today and transform your life:
      Activate your Local and International numbers today (available in 150 countries)

      Guaranteed lower prices (up to 40% cost savings)

      Guaranteed service continuity (99.999% availability!)

      Our trusted specialists are always happy to help

      No cost switching (your invoices are always in USD)

      Cancel anytime (no hidden termination fees)