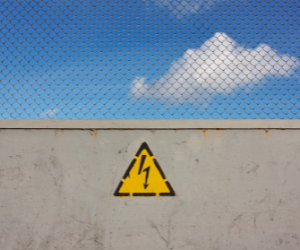 Offer a toll free number so customers don't get unwanted charges
Warning! Don't let your brand image be harmed by the growing presence of hidden costs from third-party companies offering directory assistance
The most obvious way to keep your customers happy is to simply be available and easily accessible to them. In reality, not everyone chooses to do so which leads to far too many third-party companies offering services directing callers to a paid number for directory assistance to find and connect them to the company that calling customers are looking for.
A recent Dutch study about this phenomenon found that three out of four calling customers have no idea that they are actually paying for a call to a number for directory assistance. Moreover, an estimated USD 1.50 was spent per household on a paid call forwarding service in 2020.

Create a website from scratch and make your toll free number visible!
When you're ready to create a website for your company's domestic and international visitors, make sure you offer easy and quick access to a local toll free number. This shows you care about your website visitors and that you are a bonafide webshop in a sea of malafide webshops – a distinction that has led to more and more countries requiring webshops to provide easy access to their contact numbers and/or chat functions.
As you create a website from scratch, make sure that you or the developer knows how to create a website for each country where you have visitor and/or clients and, preferably, present a domestic toll-free number that is clearly stated in the footer of on your contact page. With a clearly published toll free number, your customers won't be forced to call a number for directory assistance anymore.
Finally, high customer satisfaction and great client loyalty will result by making your company better and more easily accessible providing a domestic toll free number per country. Your domestic and foreign clients will close deals faster and your company could take advantage of cross- and upsell opportunities offering free of charge access for your happy clients who will come back for more.
TeleForwarding USA can help you make this happen with an one-stop shop telecom provider for business phone numbers in over 100 countries, all under one contract and without needing foreign addresses. We'll make sure your customers' experience is hassle-free, by connecting global business to local people!