Expanding your business internationally has never been easier
Get a virtual presence in 100+ countries
Emphasize your global expertise by using international numbers
Your international clients call you for free
Start receiving calls immediately
Have your calls forwarded to any landline or mobile phone
Effectively deal with different time zones using our special features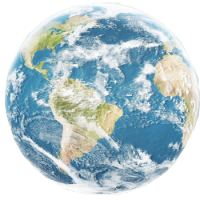 Are you ready to expand your business internationally?
We think that's a great idea! We provide you with an international toll-free number so you can quickly create a virtual presence for your company practically anywhere in the world!
By allowing your overseas customers to call you for free on recognizable and trustworthy phone numbers you underline your global expertise and offer excellent customer service. Add some of our special features, such as time/date routing, and you will never miss another international call again.
Does this sound like a lot of work? It's not! At least not for you – just let us know in which countries you would like to get a phone number and we'll take care of the rest. Our experts give you personal advice about the best possible solution for your business and our technical staff will make sure your numbers are immediately ready to use.
All your international calls will be forwarded to any landline or mobile phone in the US, or anywhere in the world, at no extra cost. This means you can answer all incoming calls from the comfort of your own office.
It's smart, it's simple, it's fast – going international has never been easier. So, what are you waiting for…